Back to search
Jan van Loon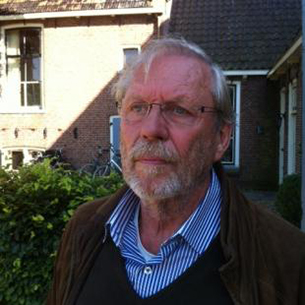 Born in 1938, van Loon studied art in Groningen and the Hague. His work has often been characterized as "northern expressionism", but moves between naturalism and abstraction, always remaining simple and recognizable and painted with a free, loose touch. His work ranges from large landscapes in oil, often of clouds and water (including sea-scapes in Iceland), to smaller landscapes and still lifes in water colour. Van Loon also paints portraits, often portraying not only the individual but a human experience (including a number of works depicting the mentally and physically handicapped).
His coastal landscapes reveal an ongoing inner dialogue between a representational approach, e.g. in his mudflats, and a more reduction of reality into basic structures and shapes, as in his Icelandic works.
He has also always appreciated "ordinary" subject matter like wine glasses and cakes on a table, sport shoes, the interior of a farmhouse, flowers, a pillow or a sandwich. He never settles for just one theme or genre.